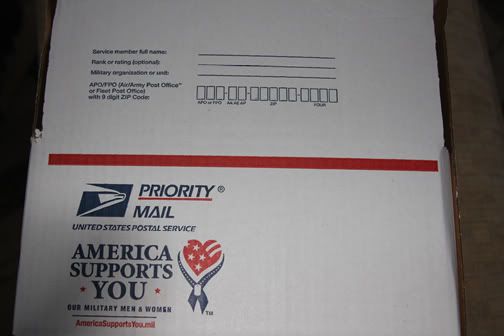 Flat Rate/Priority boxes are the cheapest and most effective way to ship care packages and other goodies to your soldier overseas.
Not only can you go to the Post Office and get the boxes you can order them from the site and have several at a time sent to your house FREE OF CHARGE.
Visit
USPS
to order some.
Their was an option to call a # but the number I have is disconnected so if anyone has the new one feel free to post it in comments.